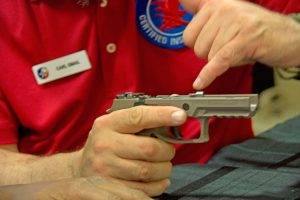 Advanced Tactical Concepts Consultants provides personal & practical training in firearms and firearm safety.
ATC Consultants came about as a result of life experiences and a passion for all shooting sports related.  After serving in a professional career that provided much of my firearms training and expertise it was decided to give back to others in hopes of providing the best in personal & practical education and firearms safety training.
ATC Consultants continues to expand and enhance our own personal training and we are committed to providing the same to those who have a desire to learn, train and educate themselves about safe & responsible firearms use and ownership for personal protection, sport shooting and collecting.
Call upon ATC Consultants for all your firearms needs.
– Carl Smail